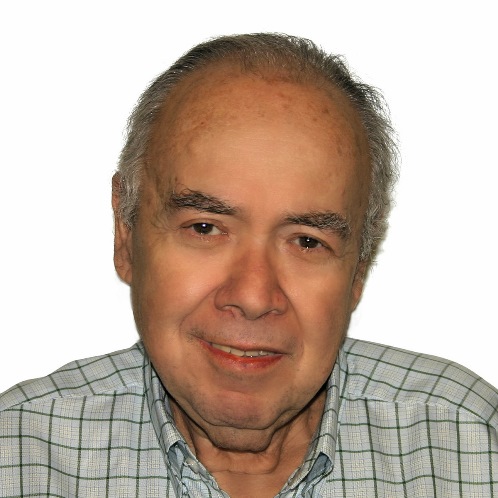 Microwave Legend Who Believed in Giving Back
"Many City College engineering students aspire to careers as entrepreneurs, and the idea of this prize is to encourage, teach and provide them with the opportunity to experience real-world entrepreneurial challenges. This higher level of learning did not exist when I went to school. I am proud to be part of this."
Harvey Kaylie, announcing the inauguration of the Kaylie Prize for Entrepreneurship at City College
Harvey Kaylie's story is an American dream story – the story of a City College graduate who lifted himself and his family out of poverty through hard work and innovation.
While attending City College's School of Engineering Kaylie also worked full-time to support his mother and brothers. After graduating in 1960 with a degree in electrical engineering, he joined ITT's Missile Systems division and attended NYU's master's program in the evenings, where he received his masters in electrical engineering in 1962. Kaylie later joined Amperex, a semiconductor company and afterwards joined Fairchild and then AIL (industrial electronics division).
In 1969, Mr. Kaylie founded Mini-Circuits, a company engaged in the design, manufacture and distribution of frequency mixers. Beginning in a very modest storefront, with Mr. Kaylie as its sole employee, Mini-Circuits has grown into a worldwide company with facilities in California, Missouri, Florida, New York, United Kingdom, Israel, India, Malaysia, China, Taiwan and Indonesia. With more than 27 product lines and over 3000 models, Mini-Circuits has become a world leader for RF, IF and microwave signal processing products, with sales in over 47 countries. Recognizing the achievements of Mr. Kaylie, "Microwaves and RF" trade publication selected Mr. Kaylie as one of the 45 people that have most shaped the microwave industry, designating him as a Microwave Legend.
Kaylie never forgot where he came from, and who helped him along the way. With a gift of $3 million to CCNY in 2010, he launched an annual entrepreneurship contest through the Grove School of Engineering. Winning the Kaylie Prize is like receiving "angel round" venture funding. All members of the winning team spend the following summer working full-time on their project and living together in the Towers at CCNY residence hall. It's like working in the garage environments that have characterized many of the Silicon Valley start-ups; by the end of the summer, the winners will have refined their business plan and implemented a fully functioning and practical model that can be marketed to prospective funding agencies and investors. Instead of a garage, however, students participating in the competition have access to a new physical entrepreneurship laboratory known as the InnoLab, which include 3D printers, laser cutters, and other equipment that students can use to quickly assemble prototypes to show how their product concepts would look and function. Here, contestants also receive training in project management techniques and methods, entrepreneurship and learning to adapt to real-life conditions.
Kaylie also served on the board of many institutions, including the Board of Overseers of Weill Cornell Medical College, the City College 21st Century Foundation, Yeshiva Har Torah and Camp Kaylie at Ohel. He is listed on the Engineering School Wall of Honor, and received the Townsend Harris Medal for outstanding achievement.
Last Updated: 11/19/2021 09:38