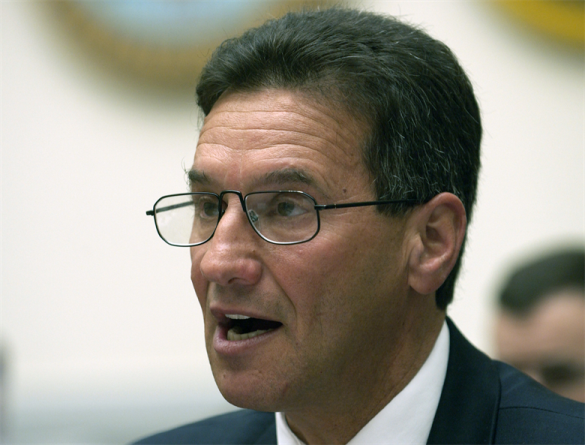 Put Defense Industry Expertise to Work for U.S. Government After 9/11
"It was a challenge to get into CCNY and a challenge to stay in and graduate."
Like many a bright New York City high school student, Marvin Sambur came to CCNY because it was free. Not wanting his family to go into debt, he chose City over an Ivy League university, and he has never regretted that decision. "At City," he says, "the professors who taught us had written the textbooks. The courses, whether on established science or emerging fields like transistors and semiconductors, were very demanding."
It was the sixties, and Sambur remembers humanities majors on South Campus strumming their guitars. Not so the engineering students. "We were always in class or the library," he says. Nonetheless, he did find the time to excel at lacrosse and soccer and was elected to the City College Athletics Hall of Fame.
Sambur's career has included major research achievements and top leadership positions in industry, government and academia. For over 40 years, the ethos of hard work that City promoted has never left him, nor has his conviction that the education it provided has been the key to his success. "It was a challenge to get in to CCNY and a challenge to stay in and graduate. I am happy that the College is renewing its emphasis on excellence."
After City, Sambur went to MIT and found that he had already covered much of the master's level material as an undergraduate. He earned his PhD in 1972 and worked in AT&T Bell Labs' Signal Processing Research group before moving on to a 24-year career at ITT Corporation – originally a provider of telephone switching equipment and telecommunications services that grew into a provider of engineering solutions in water treatment and fluids management, motion and flow control, and global defense and security to industries and governments around the world. 
Sambur rose to become President and CEO of ITT Defense. The giant company thrived under his stewardship, and he is recognized in the domestic and international defense industry as one of the leading minds in defense electronics. His significant contributions in speech recognition, speaker identification and satellite communication systems have resulted in many patents and over 50 papers in refereed journals.
After the attack on 9/11, Sambur sought to put his defense industry expertise at the service of his country, and was appointed Assistant Secretary of the US Air Force for Acquisition, becoming the USAF's top civilian official for weapons research and procurement. Over four years, he formulated and executed a $220 billion Air Force investment strategy to acquire systems and support services to provide combat capability to joint commanders. He brought systems engineering into all stages of the Air Force acquisition process – a major transformation.
Today Sambur is Professor of the Practice with the Institute for Systems Research at the University of Maryland's Clark School of Engineering. He assists ISR faculty and staff in developing research and educational programs and collaborations with industry and government agencies. "US Education," he says, "must rise to the challenge of equipping our students with skills equal to those of the well-prepared international graduate students coming to our universities. It will be hard work, but it is urgent and critical." He also serves on numerous boards and is CEO of the premier consulting company in the aerospace defense arena, Burdeshaw Associates, in Bethesda, Maryland.
Last Updated: 11/19/2021 09:43