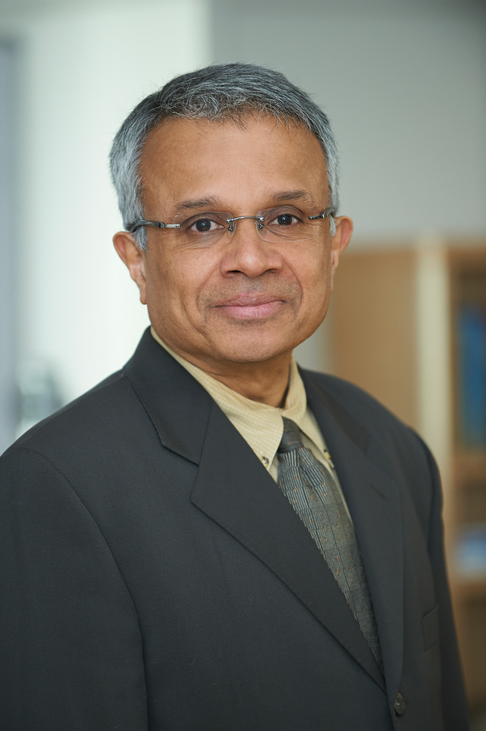 The Carnegie Council for Ethics in International Affairs has appointed the Colin Powell School of Civic and Global Leadership's Rajan Menon, the Anne and Bernard Spitzer Chair in Political Science, as one of six new Global Ethics Fellows on the Council's Global Ethics Network, which consists of 32 scholars from around the world who help shepherd conversations within their universities and on the web.
Devin Stewart, Senior Fellow and Senior Program Director of the Carnegie Council's Global Ethics Network said the Carnegie Council's vision for the network is to "give students and scholars in every region of the world an…opportunity to explore ideas together." 
As a fellow, Professor Menon represents the Colin Powell School at the City College of New York as a leading scholar contributing to conversations around the globe about ethical matters in international affairs. The Global Ethic Network itself is a large, open community on the web that invites the public to contribute videos and links to relevant reading, and engage in general discussion over a wide range of issues, including those related to sustainability, diplomacy, poverty, and social justice. Fellows link their university resources and research to the network, organize events at their institutions, and collaborate with other fellows, students, and Carnegie Council affiliates to develop joint research, publications, and initiatives. 
A senior fellow at the Atlantic Council, Menon has had past fellowships and affiliation with the Council on Foreign Relations, the New America Foundation, and the Carnegie Corporation. His work on international security issues has brought his focus to recent conflicts in Ukraine, Russia, and Syria, about which he has written regularly in a number of prominent blogs, including the Huffington Post. 
"As a Carnegie Global Ethics Fellow, I intend to build a partnership between the Powell School and Carnegie Council that will enrich academic life on our campus and increase the Powell School's visibility and reach," said Professor Menon. Furthermore, he hopes to help foster relationships between other Global Ethics Fellows and City College faculty.
To that end, an event at City College of New York on October 16 will bring several Global Ethics Fellows to CCNY to present their work in a public forum. The conference will conclude with a keynote speech by renowned philosopher Peter Singer, Ira W. DeCamp Professor of Bioethics at Princeton University, on living ethically and applying the Golden Rule by accounting for "a point of view of the universe." The event will also feature six roundtable discussions: the Future of Technology and Risk, the Future of Citizenship and Difference, the Future of Democracy and its Challengers, the Future of Corruption and Trust, the Future of Environment and Growth, and the Future of War and Reconciliation.
Professor Menon and other Colin Powell School faculty members know that it's crucial to connect their scholarship to global networks of experts similarly concerned with the pressing issues of our time. In his role as Global Ethics Fellow, we expect Professor Menon will continue to elevate and influence discourse on geopolitical matters both on our campus and in forums around the world.