2019 Colin Powell School Commencement LIVE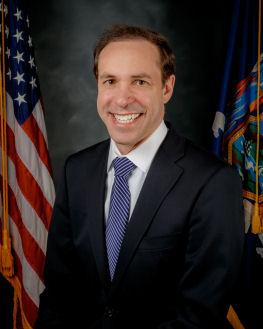 The Colin Powell School Welcomes New York State Health Commissioner Howard A. Zucker.
As the state's chief physician, Dr. Zucker leads initiatives to combat the opioids crisis, strengthen environmental health and end the AIDS epidemic in New York. Since his arrival at the helm of the NYS Department of Health, he has established a network of hospitals equipped to treat Ebola, implemented programs to address the threat of Zika and spearheaded efforts to combat antimicrobial resistance.      
As Commissioner, Dr. Zucker presides over the state's Medicaid program, the New York State Public Health and Health Planning Council, and the Wadsworth Center, New York's premier public health lab. He also oversees the entire health care workforce, as well as health care facilities, including hospitals, long-term care and nursing homes.      
To read Commissioner Zucker's Full Bio Click HERE.