Bridges to Baccalaureate 
ABOUT US
Welcome! Our Manhattan-Bridge program seeks to enhance the number of Racially Ethnic Minority students in biomedical and behavioral sciences research by bridging the path from a minority-serving community college (Borough of Manhattan Community College [BMCC]) to a baccalaureate degree in a STEM field at a minority-serving senior college (The City College of New York [CCNY]).  Manhattan-Bridge is a two-year scholarship that includes a coordinated system of faculty mentoring, peer mentoring, peer support, diversity training, STEM coursework, laboratory training, tutoring, career/academic enrichment workshops, and supplemental instruction -- all evidence-based components that contribute to equity.  We provide trainees with research opportunities at BMCC and CCNY from committed experts in the biomedical and behavioral science fields to guide development of mentored research projects. Trainees will be provided with conference travel and research funds to facilitate their understanding of the conduct and dissemination of research findings throughout the academic year and summers. Our goal is to cultivate the educational, research and career self-efficacy of the trainees and to provide them with the social and academic grounding and research skills development to succeed in the biomedical and behavioral sciences.
Do not wait until the last minute to send your application. Now is the right time to apply. 
RESEARCHERS
Robert Melara Ph.D
Grant Director
Multiple Principal Investigator
---
Dr. Melara is the Grant Director and Multiple Principal Investigator for this Bridges grant.  Dr. Melara is a psychophysicist and cognitive neuroscientist by training.  He currently is a Professor and Chairperson of the Department of Psychology at City College, City University of New York.  Dr. Melara received his Bachelor's degree from SUNY Stony Brook and his Ph.D. from the New School for Social Research.  He has 25 years of experience as an investigator of normal and impaired processes of attention in humans.  He has published over 60 peer-reviewed articles designed to identify the cognitive and neural mechanisms of inhibition, perceptual discriminability, and working memory that govern attentive focus and distraction in the visual, tactile, and auditory modalities.  Pursuit of these mechanisms has provided Dr. Melara with extensive experience using a range of laboratory attention tasks, statistical methods, and mathematical models. Over the past five years, Dr. Melara has served as Co-Investigator and Faculty mentor on a NIDA funded R25 training program (TRACC-RU; R25DA035161).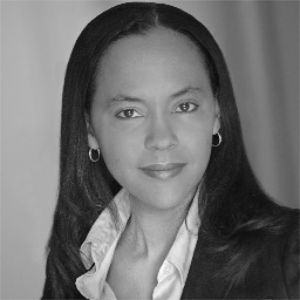 Lesia M. Ruglass Ph.D
Multiple Principal Investigator
---
Dr. Ruglass is a Multiple Principal Investigator for this grant.  Dr. Ruglass is an Associate Professor in the Masters in Mental Health Counseling Program, Director of the Research on Addictive Disorders (ROAD) Lab at CCNY, and PI of the NIH/NIDA-funded R25 program, TRACC-RU (R25DA035161).  Over the past 19 years, she has served in key assessment, management and oversight roles on several NIH-funded research projects (1 NIH/NIAAA R01 and 2 NIH/NIDA funded R01s and 1 NIH/NIDA funded R25). She also served as the co-investigator of a pilot translational study examining social and non-social threat processing in PTSD, PI of a privately funded study geared towards understanding and reducing barriers to City College of New York's (CCNY) REM students' decisions to apply to and enter psychology graduate school, and PI on a university-funded pilot study examining racial/ethnic differences in cue reactivity among marijuana users and a NCI-funded pilot study examining racial/ethnic differences in cue reactivity among nicotine users.  She has over 40 peer-reviewed publications and has presented her work nationally and internationally.  Over the past six years, she has served as PI, education coordinator, and faculty mentor on a R25 training program (TRACC-RU, R25DA035161) housed at City College of New York.  Dr. Ruglass will also serve as a mentor to one of the trainees in the program.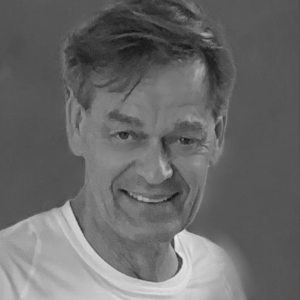 Alexander Gosslau Ph.D.
Multiple Principal Investigator
---
Dr. Gosslau is a Multiple Principal Investigator for this grant.  Dr. Gosslau is a Professor in the Department of Science (Biology). He has more than 20 years of experience in in Cell and Molecular Biology where he has worked on identifying bioactive substances with anti-inflammatory properties (e.g., black tea extract enriched with theaflavins; orange peel extract enriched with polymethoxyflavones) to treat degenerative diseases.  He established a mechanism in bioactives to activate the mitochondrial-mediated apoptotic-signaling pathway as a possible molecular cancer target. His work is funded by grants from NSF and NIH.  He is a mentor to REM students at BMCC and has received awards to enhance the undergraduate learning experience in multidisciplinary research projects. Dr. Gosslau will also serve as a mentor to one of the trainees in the program.
Hawai Kwok M.A.
Program Director
---
Hawai Kwok is the Program Director for this grant.  She has over 13 years of experience in supporting STEM students in experiential learning and placing hundreds of students in internships in NYC, Washington D.C. and internationally.  She supported REM students in STEM laboratories, some of who entered into PhD programs and continued research work post-graduation.  She serves as Director of Academic Programs in the Psychology Department at CCNY.
FAQ
All students regardless of race, ethnicity, age, gender and disabilities status are encouraged to apply and will be equally considered as a prospect for this opportunity.
Cohort 1
Alivya Barry (Liv) is a first-generation college student currently attending BMCC to get an AA in Psychology. Liv spent the majority of her adolescence training at elite dance schools around the country, but found a love for psychology after embarking through her own healing journey at age 17. A few years later, she felt compelled to begin schooling with the intention to become a counselor focusing on Female Sexual Traumas and Addictions. However upon the start of her participation in the NIH-34 Bridge Program, she has found a new passion for research within the field of sexual trauma. Liv aspires to complete her first study, with a potential publication, by late spring 2023.
Evian Pollack is an undergraduate student majoring in Biotechnology at BMCC. Evian is a past BMCC REU (The National Science Foundation- Research Experience for Undergraduates) scholar where she used literature review to identify potential antioxidant properties of five African plants. Under the Bridges to Baccalaureate training grant, Evian is working alongside Dr. José Romero at Population Council as an Antiviral Intern. The aim of the project is to investigate some plant extracts and their effectiveness against SARS-CoV-2. In the future, Evian would love to continue in research by being an Environmental Science Researcher. Because of her experience with plants, Evian may specifically go into botany. Throughout her tenure at BMCC thus far, Evian can truly say that the college lives up to its motto "Start Here. Go Anywhere."
Jahdiel Rondon is a first-generation undergraduate student studying Psychology at BMCC. His interest in the program began with his curiosity about human behavior. He found that behavioral science had a lot of answers to human behavior-related questions which piqued his interest in the field immediately. He is being mentored by Dr. Khushmand Rajendran and Dr. Sarah O'Neill who have both been very lovely and kind in helping him hone in on his future research plans. They are looking at the impacts of service utilization on youth with ADHD. With the help of his mentors and the program, he hopes that further research will enable them to find an effective treatment for youth with ADHD. In the future, he hopes to assist in creating alternative input devices for disabled youth suffering from disabilities like cerebral palsy.
 Nana Wiafe Addae |

LinkedIn
Nana Wiafe Addae Owusu is a first-generation undergraduate from Ghana. He is a biology major in his third semester at BMCC. Coming from a low-income family with the dream of becoming a cardiologist, Nana noticed that to fulfill his dream, he must be supported. Apart from medical schools being expensive, they also require some research experience. As Nana got exposed to this wonderful program shortly called BRIDGE, his research experience was guaranteed as well as an "elephant" stipend that he never dreamt about. Nana is currently working with Dr. Alexander Gosslau who has been supportive as a mentor so far while doing his best to help a science student who hasn't touched pipette before. Together, they are working on the effect of black tea on chronic inflammation. Nana is following his dream to study medicine and excel on the MCAT.
Cohort 2
 Ana Serbina
Anna Serbina is a first-generation undergraduate student studying biology. • Anna's interest in biology began in her early adolescence. She had discovered that studying the sciences satisfied her overwhelming curiosity and put to use her academic capabilities. Anna is particularly interested in cell biology and genetics. She aspires to continue her studies in graduate school and become an active researcher in the biomedical field.
 Ricardo Rodriguez Morales
Ricardo Rodriguez is a first-generation college student born and raised in Mexico. He immigrated to the United States at the age of 17. He earned a GED and eventually enrolled in BMCC.  His primary interests are in biological psychology and neuroscience. Within this field, he has a deep interest in human behavior and addiction, including causes and treatments for both. He has hopes of going to graduate school to further explore this field.
 Sabrina Gonsalez
Sabrina Gonsalez is a first-generation student majoring in psychology. She previously worked as an educator and advocate for domestic violence victims and developed curriculums for NYC Department of Education middle schools specializing in topics such as violence & abuse, establishing & creating boundaries, and creating sexual harassment awareness. She has plans of earning a PhD one day while serving her community. Sabrina hopes to pave the way for success in her community and "make waves" in the world of medicine and therapy for adolescents and young adults.
 Nadia McGill
A first-generation psychology major, Nadia McGill is interested in biology and psychological disorders. What intrigued her most were the class discussions about neurotransmitters and how their imbalances can influence specific behaviors. "I am very much aware," she says, "of the challenges faced by the members of my community, mainly when the issue of mental disorders arises." Nadia aspires to earn her PhD in clinical psychology, working with community health leaders to help those who not only suffer from mental health disorders but also lack access to needed resources due to their socioeconomic status.
Perla Encarnacion
First-generation college student Perla Encarnacion's first in-person laboratory classroom experience initially interested her in the biomedical field. Her interest in the laboratory environment developed as she considered how she might turn her new passion into a career, a continuously growing interest. The NIH, T-34 Bridges Program introduced her to Dr. Giza. Together, they will conduct research on neuroplasticity and the effects that various modifications may have on an individual.
What is the minimum GPA required to apply?
3.2 however each candidate's full application is reviewed and considered.
Do I have to be a science major?
No, anyone interested and curious about the sciences are encouraged apply.
Do I need a letter of recommendation?
We just need a professor's name and email. It always helps to have one though.
Do I have to transfer to CCNY?
Yes, it is a requirement to be considered for the program.
I just graduated with an Associate's Degree and will be starting at CCNY in the fall, do I qualify to apply?
Unfortunately, the grant requires candidates to spend their last year at BMCC (2 semesters left at BMCC)
My application is late. Will I still be considered?
How do I know if my background qualifies as under-represented?
1. Individuals from racial and ethnic backgrounds such as: Black or African Americans, Hispanics or Latinos, American Indians or Alaska Natives, Native Hawaiians and other Pacific Islanders.
2. Individuals with disabilities, who are defined as those with a physical or mental impairment that substantially limits one or more major life activities, as described in the Americans with Disabilities Act of 1990, as amended.
3. Individuals from disadvantaged backgrounds, defined as those who meet two or more of the following criteria:
Were or currently are homeless, as defined by the McKinney-Vento Homeless Assistance Act.
Were or currently are in the foster care system, as defined by the Administration for Children and Families.
Were eligible for the Federal Free and Reduced Lunch Program for two or more years.
Have/had no parents or legal guardians who completed a bachelor's degree.
Were or currently are eligible for Federal Pell grants.
Received support from the Special Supplemental Nutrition Program for Women, Infants and Children (WIC) as a parent or child.
Do I have to be a citizen to qualify?
Trainees must be a citizen or a noncitizen national* of the United States or have been lawfully admitted for permanent residence at the time of appointment. An individual lawfully admitted for permanent residence must possess an alien registration receipt card (I-551) prior to appointment on the grant.
**Individuals on temporary visas, those seeking asylum or refugees, or those supported through the Deferred Action for Childhood Arrivals (DACA) program are not eligible for support through NIH NRSA programs**
Still have more questions?
Last Updated: 05/05/2023 10:37