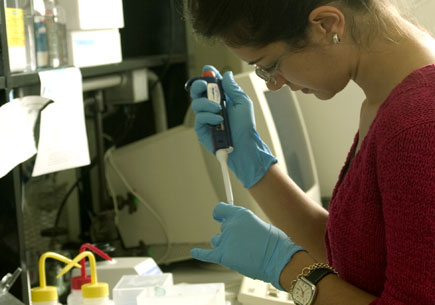 The Division of Science
Marshak Science Building Room 1320
160 Convent Avenue New York, NY10031
p:
212.650.7942
f:
212.650.7948 
The Science Division, one of the most active research centers in CUNY. Our faculty includes nearly 50 research-active scientists, with three members of the National Academy of Science and six University Distinguished Professors, bringing in between $10-$20 millions annually in grant funding.
Science research is conducted in four doctoral programs – physics, chemistry, biochemistry, and biology – seven research institutes, and in collaboration with the CUNY School of Medicine and Grove School of Engineering, as well as numerous external collaborating institutions.
For additional information about research activities and facilities at the Science Division, please see access them from the links below.
Last Updated: 11/17/2022 09:47