Townsend Harris Society
The Townsend Harris Society represents thousands of individuals who have made The City College of New York a priority in their charitable giving. 
Your support places you among friends and supporters of the College who continue to help us look to the future—a future not only for the College and our local community, but one that sees our shared impact on New York City and the world. 
Your unrestricted gift of $1,000 or more, renewable each year, qualifies you for the Townsend Harris Society and for that, we remain grateful to you for your support - and for your partnership. 
When you join the Townsend Harris Society, you contribute to City College's ability to benefit the lives of thousands of students, faculty and staff each year. Your partnership in this effort is vital.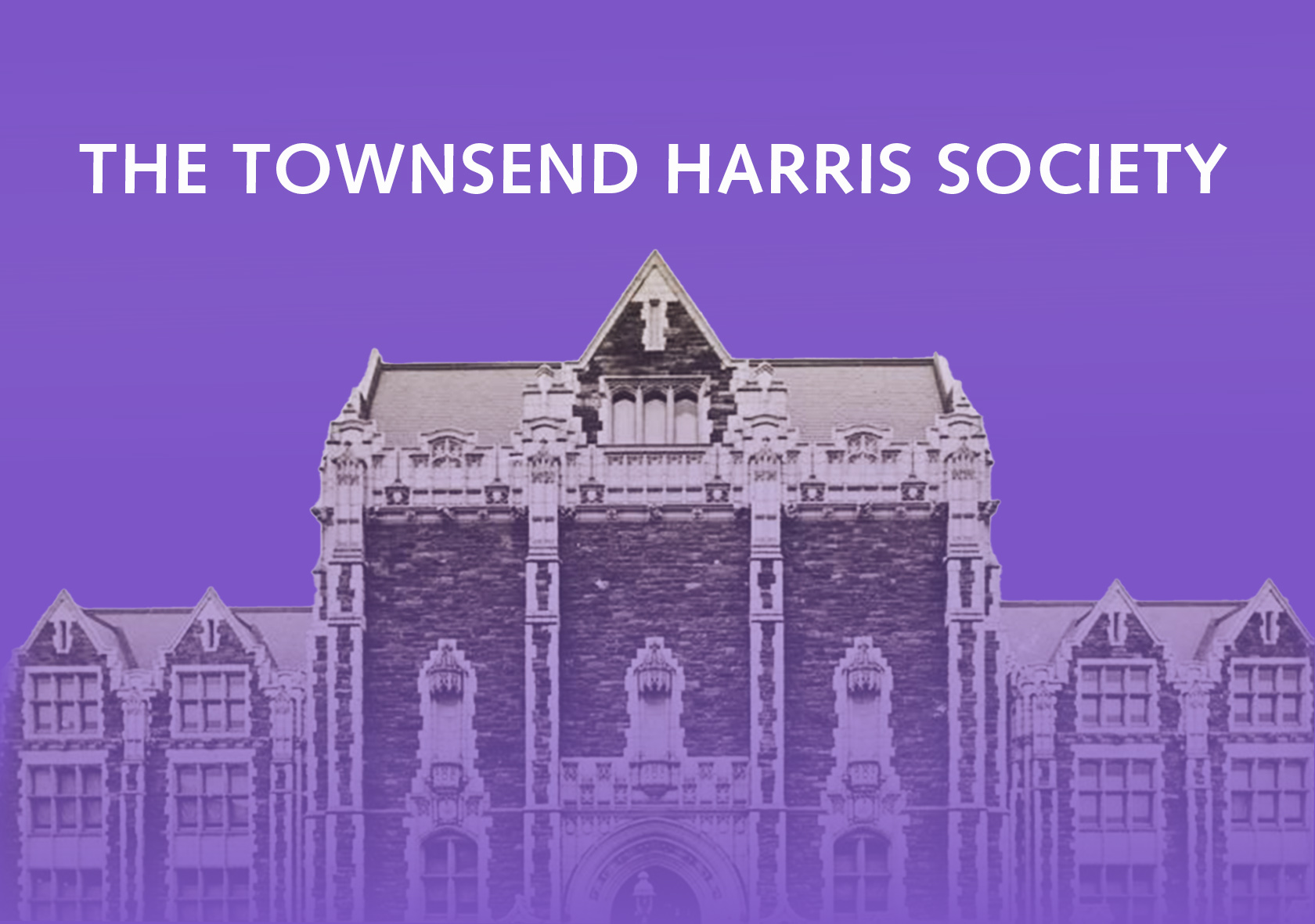 SUPPORT FROM TOWNSEND HARRIS SOCIETY MEMBERS
MAKES A TRUE IMPACT
Unrestricted support shapes the college we know today, and provides a future pathway for the work we will undertake in the future. Your unrestricted gift ensures that we have the resources to support students, faculty, staff and the infrastrastructure of our beautful Gothic campus for decades to come.
This generosity allows us to:
Offer financial support to the most qualified students, regardless of their financial circumstances
 
Attract and foster exceptional educators by giving them the academic tools needed to further advance their field through innovative research, their work in the classroom, and mentorship of students
 
Streghthen academic, staff-driven and student programs including career services, student life, student clubs, and stewardship of the College's identity to the public
 
Invest in the infrastructure of the campus through renovation and construction projects not supported with capital investment
 
Ensure our classrooms and laboratories are equipped with the latest in technology and laboratory resources to optimize the learning experience for our students
ABOUT TOWNSEND HARRIS AND THE TOWNSEND HARRIS SOCIETY
The City College of New York was originally founded as The Free Academy of the City of New York in 1847 by businessman, diplomat and president of the NYC Board of Education, Townsend Harris. Named in his honor to recognize our supporters who contribute to the overall health of the City College campus, members of the Townsend Harris Society are recognized for their generous unrestricted support of college-wide initiatives.
Members benefits:
Recognition at College events
 
Regular updates highlighting Presidential Initiatives
 
Advance notice of upcoming events across all of our divisions, schools and departments.
---
Contact us:
Office of Institutional Advancement, Communications and External Relations
T. 212.650.6557
F. 212.650.7958
E. give@ccny.cuny.edu
Website: https://giving.ccny.cuny.edu/

CLICK HERE TO DONATE
Last Updated: 07/21/2022 14:11