CCNY Libraries support the research and scholarship of the campus community. Across eight libraries, we serve the 16,000 students, 2,000 faculty, and 1,000 staff of The City College of New York. We are also an integral part of the wider CUNY community, connecting local, national, and international scholars.
With a robust collection of electronic and print resources, a vibrant information literacy program, and one-on-one reference consultations, CCNY Libraries strives to be the intellectual heart of the College. However, the Libraries offer more than just research resources. We have extensive study space, topical programming, rotating exhibits, and are home to the City College Archives.
We are also a team that is committed to supporting the continually developing research and information needs of our community.
Your generosity will enable us to strengthen our collections; expand programming; and support access to our resources, including our growing digital collections and interdepartmental initiatives. 
---
Thanks to donor support, we have been able to:
Subscribe to specialized databases in sociology, law, and medicine

Expand our print collection in all disciplines

Open new avenues for research by digitizing important collections from our Archives, including the Townsend Harris Papers and the Hatch-Billops Oral History project, which makes available over 200 oral interviews with African American luminaries
---
Contact for Giving
Daisy Domínguez
Interim Chief Librarian
T: 212.650.7271
F: 212.650.7604
E: ddominguez@ccny.cuny.edu
Library Homepage: https://library.ccny.cuny.edu/
Dee Dee Mozeleski
Vice President, Office of Institutional Advancement and Communications, 
Senior Advisor to the President and Executive Director, The Foundation for City College
T: 212.650.8208
M: 914.216.9797
E: dmozeleski@ccny.cuny.edu  
School Website: https://ssa.ccny.cuny.edu
Barbara Evans
Associate Executive Director
M: 917.572.4202
F: 212.650.7958
E: bevans@ccny.cuny.edu  
Annika Luedke
Manager, Corporate Relations and Foundations Grant 
T: 212.650.8647
M: 929.331.7551
E: aluedke@ccny.cuny.edu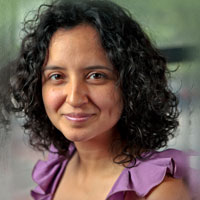 Daisy Domínguez, Interim Chief Librarian
"CCNY Libraries is a knowledgeable and dedicated team committed to supporting the continually developing research and information needs of our community."